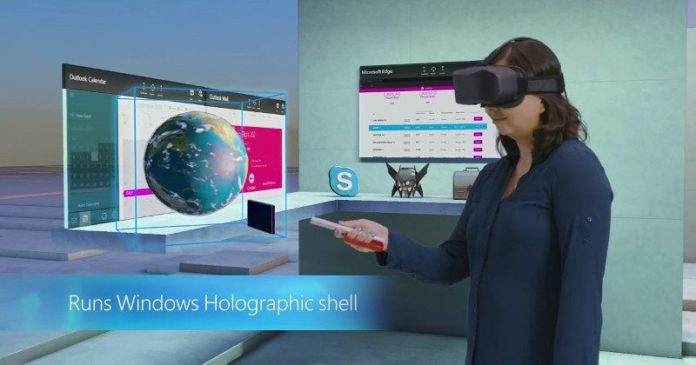 Microsoft Windows Holographic VR PC specification now revealed. Microsoft is launching Windows Holographic "shell" to Windows 10 PCs next year as part of the Creators Update.
VR experience for PC's requires high-end specifications. However, the Holographic Shell requires some basic hardware to run. Windows Holographic VR for PC requires minimum 4GB of RAM, USB 3.0, a CPU with 4 cores, 1GB of free storage and DirectX 12 supported graphic card. There is also requirement of 1.5m x 2m of open space for free movements. Your two years old PC's should work with upcoming Windows Holographic VR.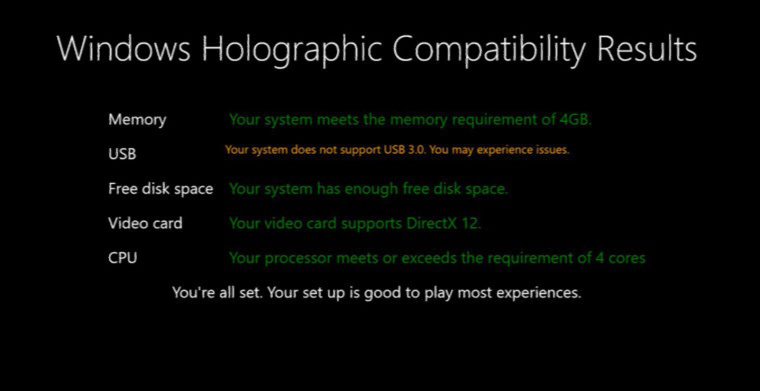 Windows Holographic "shell" will allow users to enjoy virtual reality on Windows 10 with the Oculus Rift, HTC Vive and other upcoming cheaper VR headsets from OEMs. HP is also expected to launch it's VR headset at $299. You will be able to enjoy Windows 10 from virtual reality headset as well as Universal Windows Apps.