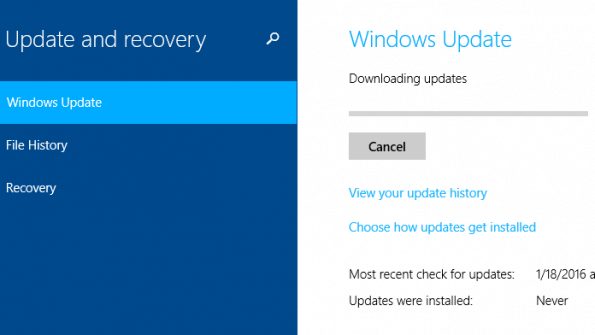 Ever have to reinstall your operating system?
Of course you have – nearly everyone of us have done a clean install of our OS at some point. Now take that to the next step after the fresh clean OS is installed and go to Windows Update to see what is waiting for you.
Exactly – stacks of updates from the first day of the OS's release. The older the OS the more updates that are needed to get your system up to seed.
This past weekend I had a fresh reminder of this process as I decided to update all of my virtual machines I use for testing. I have virtual installs of Windows 10, Windows 8.1, Windows 7 and Windows XP.
– A Windows 7 VM was last checked in July 2015 and had over 50 updates waiting to be installed.
– A Windows 8.1 VM was a new clean install and there were over 170 updates waiting for it.
Of course each of these systems required an additional time investment to get them updated, squared away and ready for use. Between the checking, downloading and installation of the updates they took a significant amount of time before they were 100% up to date.
Well believe it or not – Windows 10 is addressing this very issue under the auspices of Windows as a Service (WaaS) along with the regular Cumulative Updates (CU) the new operating system receives.
As I mentioned earlier, one of my VMs is on Windows 10. It was actually sitting on an older build from the release branch of Windows 10. Since all previous operating system and security related updates for Windows 10 are rolled into successive CUs that meant my Windows 10 VM only had to download the most recent CU, the one from this month's Patch Tuesday, in order for it to be completely up to date.
Fast and painless compared to the updates for Windows 7 and 8.1.
So while there may be much noise about the quality of Windows 10 updates, the reliability of the OS, the lack of verbosity in the updates themselves and the manner in which Microsoft is pushing everyone to update to the OS there is no doubt that the new WaaS process has definitely addressed at least one challenging area of updating the Windows OS.