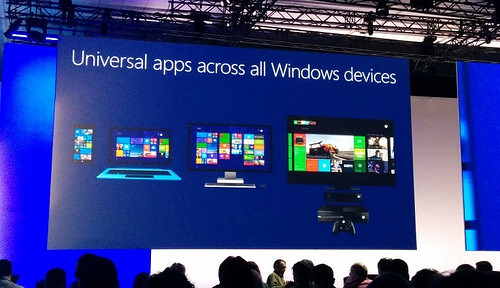 Xbox One will be able to run Universal Windows Apps someday, including reports straight from Microsoft CEO Satya Nadella himself. With the Xbox One joining the Universal Windows Platform, the range of devices that can run apps written for Microsoft's most strategic version of Windows becomes complete. Today at the Games Developers Conference, Microsoft Xbox Advanced Technology chief Jason Ronald provided the most specific estimate yet of exactly when this auspicious event will occur: summer 2016.
According to Business Insider, Ronald provides:
"First off, the Xbox One is going to get the ability to run those Windows 10 UWP apps later this summer, with the Xbox Store and the Windows Store getting merged into one. Furthermore, UWP apps are gradually going to open up over the course of this year to run the more advanced graphics settings that PC gamers demand."
Microsoft has announced a number of updates coming to the Xbox One, including "Xbox Live Tournaments Platform" allowing Windows 10 and Xbox One users to compete on the same games. And, Microsoft is hoping to push cross-network play with Windows 10, Xbox One, and (theoretically, at least) Sony's Playstation 4 along for the ride.