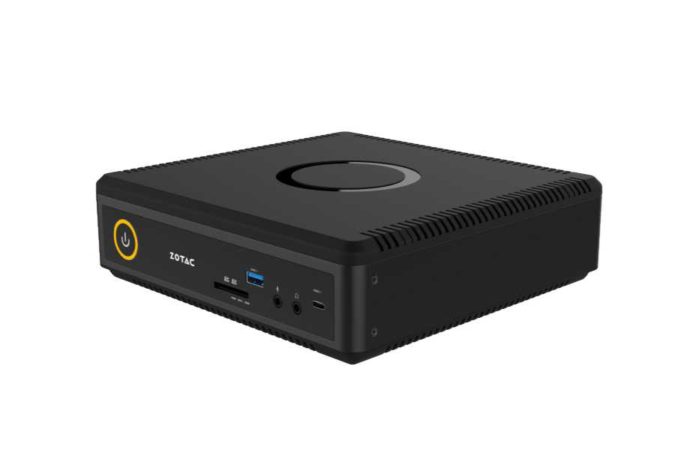 Zbox Magnus EN1070K is a new mini gaming PC from Zotac. The Zbox Magnus EN1070K mini PC was announced earlier this month at CES 2017. The Magnus EN1070K is the latest entry in the Zotac E-series of miniature desktop computers.
The new Zotac mini PC measures only 8.27 x 7.9 inches. However, it comes with some mid to high range configuration. The mini gaming PC is powered by 7th-generation Intel Kaby Lake Core i5 processor and NVIDIA GeForce GTX 1070 GPU graphic card. You can also configure it up to 32GB of RAM, and both an M.2 SSD slot and a 2.5-inch SATA drive bay for internal storage.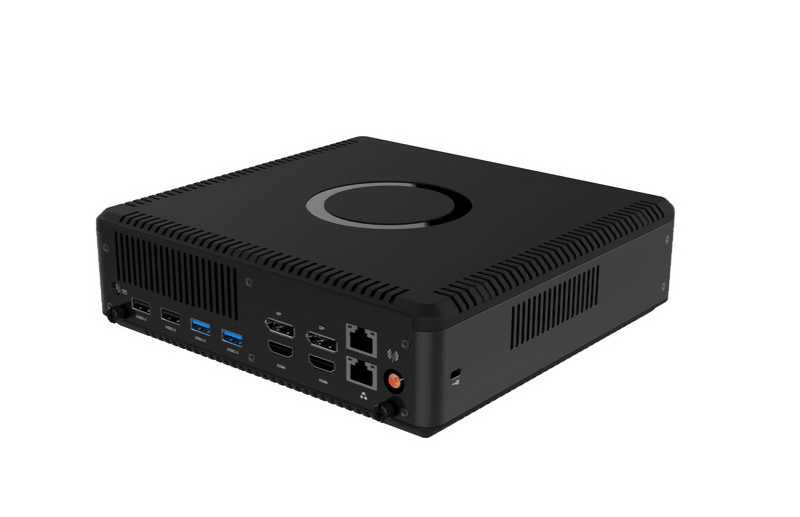 If you're wondering about ports, the new Magnus EN1070K features two USB 2.0, two USB 3.0, a USB 3.1 Type-A port, an SD card slot, a USB-C port, two Ethernet ports, two HDMI ports, and two DisplayPorts into the diminutive form factor.
Currently, there is no official word from Zotac on price and availability of the device.