Dell today announced its Mixed Reality Headset. Its company's first-ever virtual reality headset for Windows Mixed Reality. The new Dell Visor is engineered with a flip-up for convenient transitions, it features well-cushioned head and face padding, thumbwheel band adjustment for personalized comfort, and smart weight balancing that takes pressure off.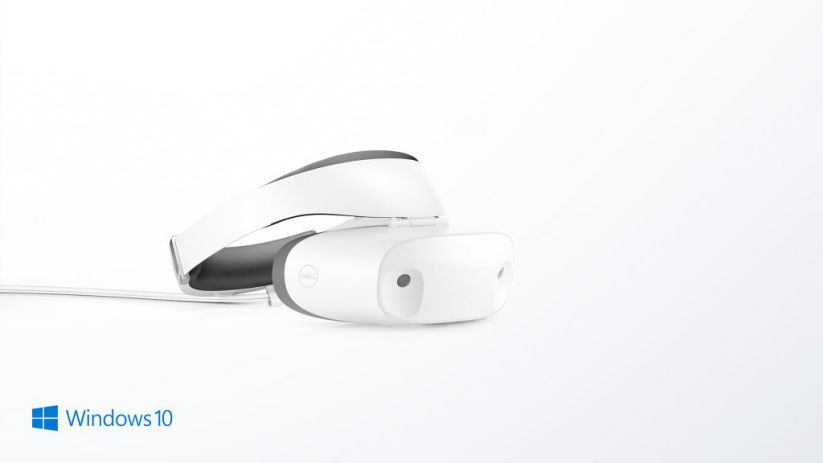 The Dell Visor features inside-out tracking cameras, with a 360-degree panoramic view so the headset can scan surroundings instead of satellite emitters positioned inside the room.
Dell also revealed its Visor Controllers which offer complete flexibility with six degrees of freedom of movement in a 3D space. The new Dell Visor Controllers also allow total control with haptic feedback, thumb stick and buttons fully tracked by sensors in the headset.
About pricing and availability, the Dell Mixed Reality headset will be available this holiday in the US for $359.99, or with the Controllers for $459.99.