Microsoft today announced that next Windows 10 major update code name Redstone 3 will be called Fall Creators Update. The company also introduced the "Fluent Design System" for Windows 10, previously known as Project NEON.
According to Microsoft, the goal of Fluent Design is to deliver harmonious, intuitive, inclusive and responsive cross-device experiences and interactions. Developers will be able to build beautiful, expressive apps with the Fluent Design language, with animations, blur and fluidity.
Microsoft OneDrive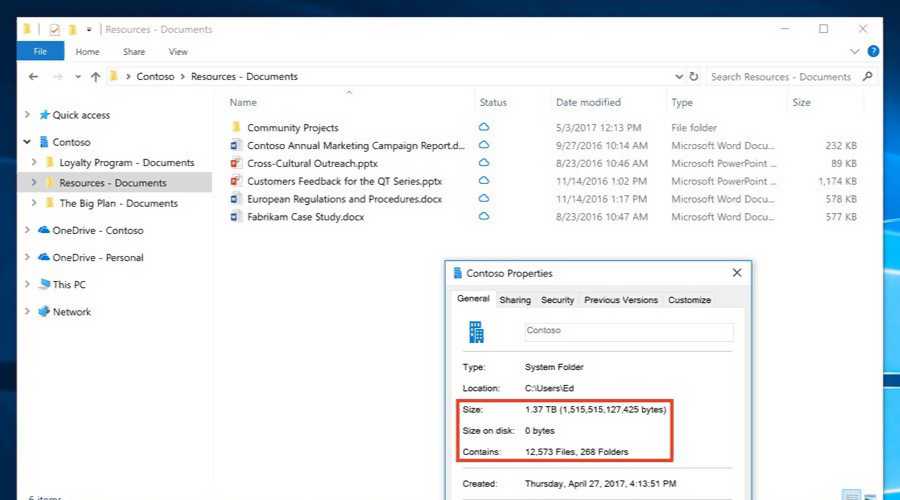 Microsoft OneDrive "Files On-Demand" feature is coming with the Fall Creators Update. Files On-Demand also allows you to open online files from within desktop or Windows store apps using the Windows file picker. Simply select the file you want to open in the file picker, and the file will automatically download and open in your app. Furthermore, you're covered in both your home and professional life since it works with your personal and work OneDrive, as well as your SharePoint Online team sites.
Access all your files in the cloud without having to download them and use storage space on your device. You don't have to change the way you work because all your files – even online files – can be seen in File Explorer and accessed on-demand whenever they are needed.
My People
Technology is all about making it easier for you to connect with your most important people. Whether you want to share a photo, make plans for dinner, or get an answer from a friend or coworker – My People is here to take it to the next level and bring the people you care about most to the center of your experience.
The goal of My People is to "bring the people you care about most to the center of your experience." To try the new feature, open the Windows Store and make sure you have the latest updates for Skype, Mail, and People apps. Then click on the People icon in the taskbar and follow the setup instructions.
Eye Control (beta)
Eye Control Beta makes Windows 10 more accessible by empowering people with disabilities to operate an on-screen mouse, keyboard, and text-to-speech experience using only their eyes. The experience requires a compatible eye tracker, like the Tobii Eye Tracker 4C, which unlocks access to the Windows operating system to be able to do the tasks one could previously accomplish with a physical mouse and keyboard.
Microsoft Fluent Design System
Fluent Design(Project Neon) enables the creation of more expressive and engaging experiences that work continuously across devices, from large screens, to small screens, to no screen, all in a way that will drive higher engagement and love for your apps.  There are 5 fundamentals to Fluid design system light, depth, motion, materials, and scale. All of these join together in concert to give us the capabilities to build immersive, rich apps that scale continuously across the device ecosystem:
Light – Light helps enable the ability to draw someone's attention, or more clearly guide them through their navigation.
Depth – Depth helps us understand how things relate to each other when they're within a more layered, physical environment.
Motion – Motion is a powerful way to establish context and imply relationships between content in natural, subtle and delightful ways.
Material – Material can help take full advantage of the available screen space to celebrate content. It can also bring a sense of lightweight, ephemeral user experience
Scale – Scale allows us to expand our toolbox for more dimensions, inviting innovation across new device form factors
Pick Up Where You Left Off
With Cortana, you can pick up where you left off across Windows, iOS, and Android devices. Imagine logging off your PC and having the doc you were editing pop up on your phone. Cortana asks if you want to pick up where you left in your app, doc, or website. It's like having your PC and your phone finish each other's sentences.
iTunes, Spotify and more apps coming to the Windows Store
iTunes and Spotify are coming to the Windows Store by the end of this year. Windows users will get the complete iTunes experience, including Apple Music and the iTunes Store, as well as support for iPhone and other Apple devices on any Windows 10 or Windows 10 S PC.
Windows Mixed Reality
The Windows 10 Fall Creators Update will also see the magic of mixed reality brought to consumers around the world. The company also unveiled the first Windows Mixed Reality motion controllers with no markers required.
A customer who pairs a Windows Mixed Reality headset with motion controllers will have a rich and immersive experience across creativity tools, productivity, games, and entertainment. The motion controllers offer precise and responsive tracking of movement in your field of view using the sensors in your headset.
There is no need to install hardware on the walls around you. We created the controllers as a high-quality and comfortable input device with the same ease of setup and portability as our headsets. Our device partners plan to market and sell these controllers on retail shelves this holiday.
Windows 10 TimeLine (Moved to Redstone 4 Update)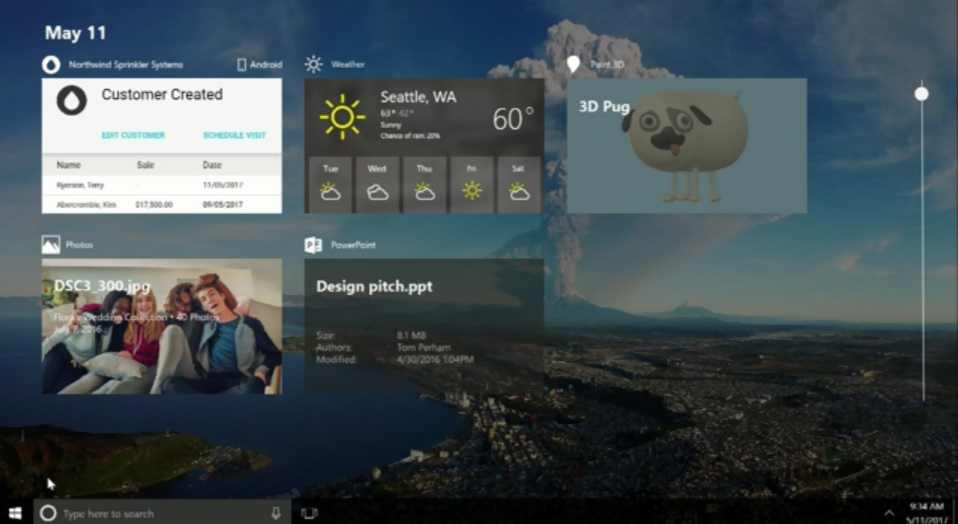 Timeline allows the user to jump back in time to find what they were working on. It works with a visual feature that has a scrollbar, allowing you to scrub through your history of open apps, documents and more, and then restoring that session. The feature is seamless, with the ability to hop back into a previous session as if it had never been left.
Windows Story Remix (Moved to Redstone 4 Update)
Windows Story Remix will automatically set up stories for you based on things like food pictures, or events. This new feature can automatically create a video highlight reel sourced from video takes from all of the parents in a collaborative group that were at the game.
Windows 10 Fall Creators update will be available on October 17th. Windows 10 Fall Creators update RTM build is now available here.