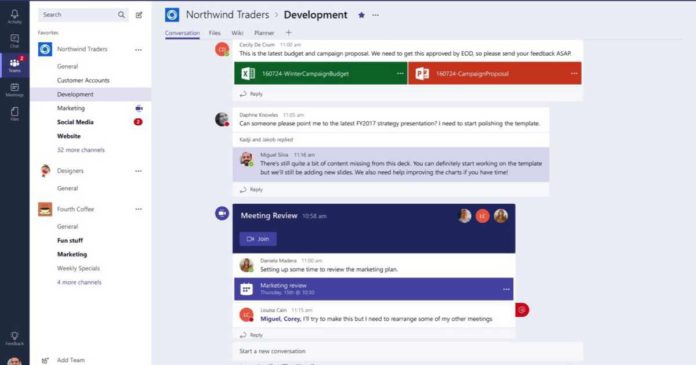 Microsoft Teams is now officially available for download. The new Microsoft Teams app is a chat-based workspace in Office 365. The app supports persistent as well as threaded chats. Skype is deeply integrated, so teams can participate in voice and video conferences. And everyone can add personality to their digital workspace with emojis, stickers, GIFs and custom memes to make it their own.
New in Microsoft Teams:
All your content, tools, people, and conversations are available in the team workspace
Enjoy built-in access to SharePoint, OneNote, and Skype for Business
Work on documents right in the app
Add tabs to provide quick access to frequently used documents and cloud services
Explore data and take quick actions with bots
Pull in Connectors for updates from third-party party tools and services
Broad compliance standards support
Data encryption at all times, at-rest and in-transit
Multi-factor authentication for enhanced identity protection
Download the Microsoft Teams app from the link below.
[appbox windowsstore 9nblggh4n9tw][appbox googleplay com.microsoft.teams][appbox appstore id1113153706]