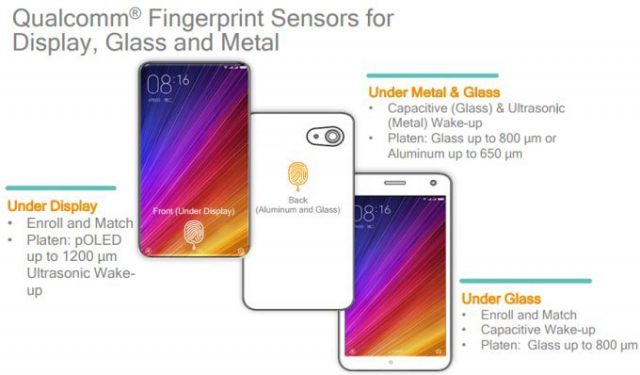 Qualcomm has announced its under-display fingerprint sensors, which will allow manufacturers to place their fingerprint sensors under the front display of a phone. Qualcomm Fingerprint Sensors can also be used under metal and glass on the rear of a phone. The sensors work with wet hands and underwater. In addition, manufacturers can also use sensors to detect heart rate and blood flow.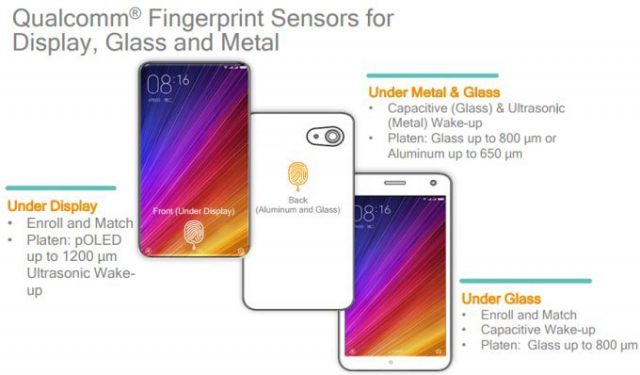 The new Qualcomm ultrasonic sensor uses sound waves to penetrate the glass or metal to work out the pattern of your finger. However, the main limitation is the thickness of the material used.
The Qualcomm Fingerprint Sensor for Display can scan through OLED display stacks of up to 1200um, while the Qualcomm Fingerprint Sensors for Glass and Metal can scan through up to 800 µm of glass and 650 µm of aluminum.
Vivo is currently demoing the new fingerprint sensor at Mobile World Congress 2017. The first devices with under-surface fingerprint sensors are expected to arrive during the first half of 2018. Apple is also trying similar tech for the next iPhone.