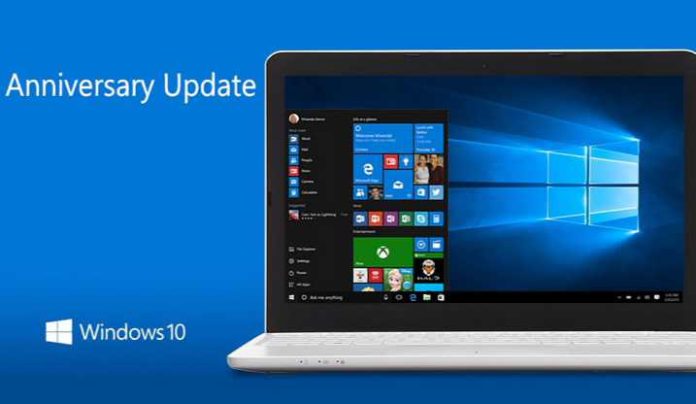 Windows 10 update KB4015217 build 14393.1083 for PC is now available for download. The company also released build 10.0.14393.1066 for Windows 10 Mobile devices.
The new update brings bug fixes and other performance improvements for Anniversary Update users. Previously, the company released update KB4016635 build 14393.970.
Microsoft has already released Windows 10 Creators Update or Windows 10 version 1703 for end users. The update is free and now available for all Anniversary Update users.
However, if you are facing issues like update stuck or fail to install, check guides for the workarounds here.
Fixed in Windows 10 update KB4015217 build 14393.1083
Windows 10 update KB4015217 build 14393.1083 fixed an issue that was preventing the Camera application from saving a captured image when "Show recently opened items in Jump Lists on Start or the taskbar" settings is enabled.
Improved the Host Network Service (HNS) to support an overlay network driver for use on Windows Server 2016 to connect containers across hosts using Docker Engine in Swarm Mode.
Addressed issue that was not allowing users to access online help content when clicking the help icon in various Windows applications, such as File Explorer.
Update KB4015217 fixed an issue where displays turn off unexpectedly even when Turn off display and Screensaver, are disabled in the power profile.
Addressed an issue where CredentialGuard-enabled computers joined to Active Directory domains submit two bad login attempts each time a bad password is provided during a Kerberos-based logon. Logins to Active Directory domains with arbitrarily low account lockout thresholds may be subject to unexpected account lockouts. For example, 2 logins with a bad password could result in an account being locked out if the account lockout threshold is set to 3 or 4.
Addressed issue that increases CPU usage when IP forwarding or weak host is enabled.
Addressed issue where some of the VPN drivers do not get migrated when upgrading the OS to Windows 10, version 1607.
Update KB4015217 fixed an issue that causes virtual machines to fail during high I/O scenarios where the user may log in multiple times.
Addressed issue that was causing connections (after the 1st connection request) from a Remote Desktop Client to a Remote Desktop session to fail after upgrading from Windows 10, version 1511, to Windows 10, version 1607.
Addressed issue that was causing the Command prompt to be not displayed properly through the serial console on headless systems.
Windows 10 update KB4015217 build 14393.1083 fixed an that was causing MDM enrollment failures on devices using Kerberos authentication.
Update KB4015217 fixed the issue with rendering when a web page contains a DIV element that has the content editable attribute.
Addressed issue that causes text to disappear when you resize an Internet Explorer window when the encoding is Hebrew and any text ends with an underscore character.
Addressed issue that was causing headless machines to not go into S3 sleep mode sometimes.
Update KB4015217 enabled warning message in Group Policy Management Console (GPMC) to alert administrators of a design change that may prevent the processing of a User Group after installing security update MS16-072 (KB3163622).
Addressed an issue that was causing Windows Explorer to perform an endless, rapid refresh of a network drive that is mapped to a share, preventing users from performing tasks such as rename object.
Addressed a memory leak in Internet Explorer when hosting a page that contains nested framesets, which load cross-domain content.
Addressed an issue that was causing the print spooler service to hang instead of showing a timeout error when a connection between a Bluetooth printer and the machine is lost during printing.
Addressed an issue that was preventing installation of a new printer driver that uses v3 printer drivers.
Improved the reliability of Load Balancing/Failover (LBFO) whenever there is a resource rebalance, a device failure, or a surprise removal of a device.
Addressed additional issues with updated time zone information, Internet Explorer, and Microsoft Edge.
Security updates to Scripting Engine, libjpeg image-processing library, Hyper-V, Win32k, Adobe Type Manager Font Driver, Internet Explorer, Microsoft Edge, Graphics component, Active Directory Federation Services, .NET Framework, Active Directory, Lightweight Directory Access Protocol, Windows Kernel model drivers and Windows OLE.
Recently, Microsoft also released first Windows 10 Redstone 3 build 16170 for Fast Ring Insiders. However, there is no new feature in the update as Windows Insider team is focused on making some refinements to OneCore. The next major update for Windows 10 will include new features like Project NEON UI and more. The upcoming Redstone 3 update is expected to release later this year.