AMD today announced the Radeon Vega 56 and Vega 64. The company will also roll out its new Radeon Pro WX cards to the workstation market with two terabytes of memory.
Let's start with Radeon Vega 64, which is powered by a set of 64 Next-Gen Compute Units, with a total of 4,096 Stream Processors. It has a 1,247MHz base clock, and 1,546MHz boost clock, resulting in a peak performance 12.66 Teraflops.
AMD Radeon Vega 64 also includes 8GB of High Bandwidth Memory 2 (HBM2), and boasting 484GB/s of memory bandwidth. Surprisingly the Radeon Vega 64 will cost reasonable $500 for the air-cooled variant. Meanwhile, AMD Radeon Vega 56 cuts the number of Next-Gen Compute Units down to just 56, with up to 10.5 TFlops of performance. The graphic card will cost $399.
AMD Radeon Vega 56 and Vega 64 Graphic Cards Specifications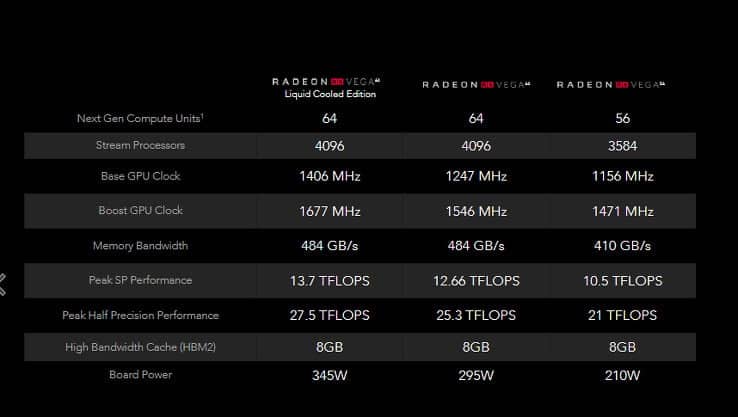 Radeon RX Vega PACK
AMD will also offer Radeon bundles with a Radeon Vega GPU, $200 off the Samsung CF791, an ultra-wide 3,440 x 1,440 monitor with FreeSync, as well as $100 off a Ryzen 7 CPU and motherboard bundle. You will also receive two free games — Prey and Wolfenstein II: The New Colossus.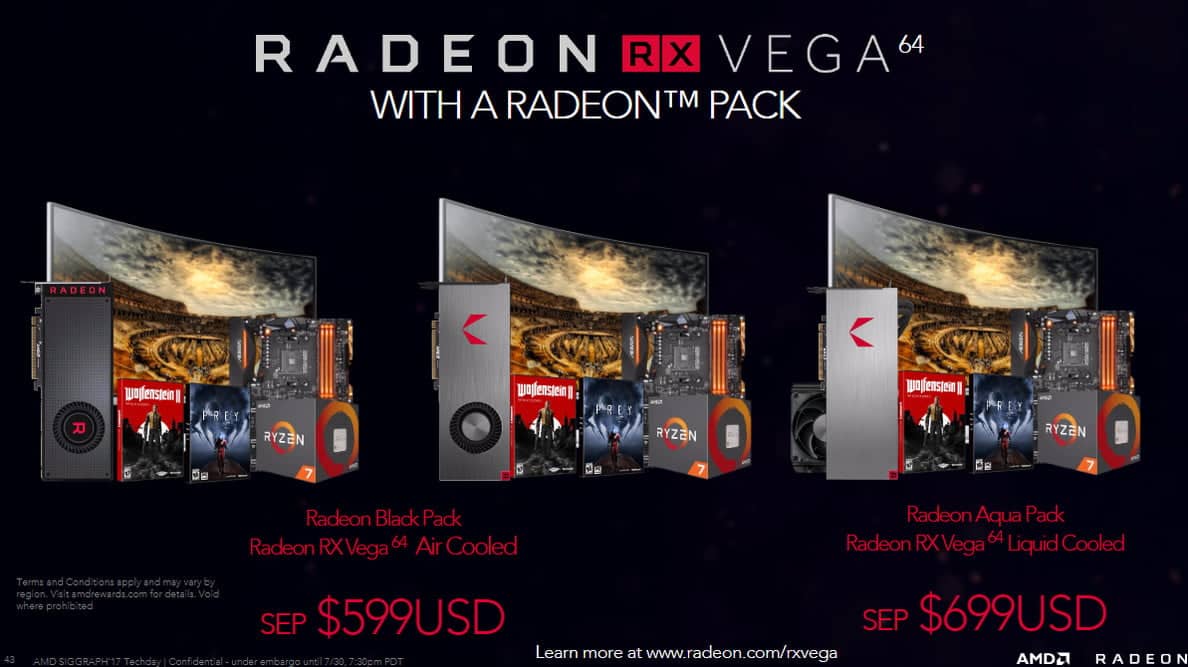 There's a Radeon Vega 56 bundle at $500, a Vega 64 bundle at $600, and a Vega 64 liquid-cooled bundle for $700.