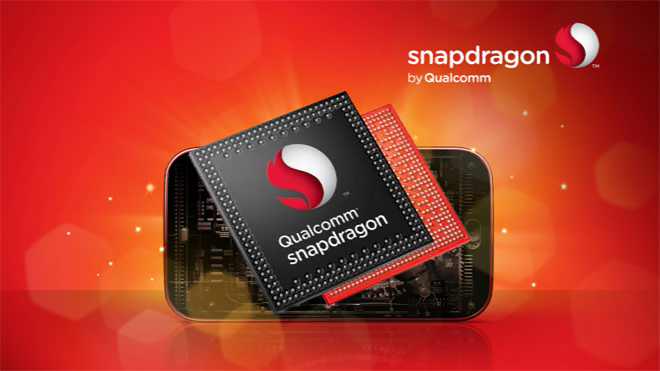 Qualcomm Snapdragon 835 specifications leaked ahead of CES Electronics Show in Las Vegas. The official press release for the processor leaked by the popular leaker Evan Blass (@evleaks). Qualcomm's latest processor will also be able to run full Windows 10 OS.
According to the leaked press release, Snapdragon 835 is one-of-a-kind processor that's smaller, faster, and more energy-efficient than any chipset in history. The processor uses a new 10nm design, which makes it 30 percent smaller than Snapdragon 820. Also, Snapdragon 835 uses 40 percent less power than the previous generation and provides up to a 27 percent performance increase.
Snapdragon 835 Features:
Battery Life
Snapdragon 835's Qualcomm Kryo 280 CPU, Qualcomm Adreno 540 GPU, and Qualcomm Hexagon DSP manage separate workloads — all of them tightly integrated by Qualcomm Symphony System Manager to support better thermals and longer battery life.
Along with the new 10nm design, these multi-pronged, harmonized computing solutions bring unprecedented energy improvements. They include: 1+ day of talk time, 5+ days of music playback, and 7+ hours of 4K video streaming. Should your phone need more power, Qualcomm Quick Charge 4 provides five hours of battery life for five minutes of charging.
Immersive AR and VR Support
Snapdragon 835 features game-changing enhancements to the three most important VR requirements: accurate audio, vibrant visuals, and intuitive interactions. Designed to meet VR processing demands within strict thermal and power constraints, Snapdragon 835 offers 25 percent faster 3D graphic rendering and 60X more display colors when compared to Snapdragon 820.
To generate true-to-life sound, Snapdragon 835 supports scene- and object-based audio and audiophile-grade DSD audio. And for the most intuitive and comfortable user experiences on VR, the new SoC produces a 20 percent reduction in motion-to-photon latency and six-degrees-of-freedom for precise and pleasant motion tracking.
Capture
New improved zoom and stabilization for photos and videos by developing highly optimized software algorithms that intelligently toggle between processing sub-systems like the Qualcomm Hexagon DSP, Qualcomm Spectra 180 ISP, and Adreno 540 GPU to deliver a smooth zoom experience. Furthermore, Qualcomm's newest generation of video stabilization software, EIS 3.0, provides superior, 4K video stabilization through advanced yaw, roll, and rolling shutter correction.
New support for Dual Photodiode (2PD) and enhancements to our hybrid auto-focus framework bring intelligent phase and lighting detection to users' devices, ensuring that they never miss another important moment because of bad camera focus. And Qualcomm Clear Sight is engineered to fuse together images for improved sharpness, noise reduction, and dynamic range.
Connectivity
Snapdragon 835 is designed to deliver each of these key experiences through the integrated Snapdragon X16 LTE modem and customized support for 802.11ad Wi-Fi, giving power users gigabit and multi-gigabit experiences wherever they are.
Supporting peak download speeds up to 10X faster than first-generation 4G LTE devices, the Snapdragon X16 LTE modem is designed to obtain peak speeds on a number of fronts. The modem hauls in information with advanced 256-QAM digital signal processing, receives data on four antennas through 4×4 MIMO, and supports up to 4X carrier aggregation for optimized peak throughput. And with the new 10nm architecture, the X16 LTE modem has a 45 percent smaller footprint and 60 percent better power efficiency.
Security
Snapdragon 835's Qualcomm Haven Security Platform provides three layers of security on SoC, device, and system levels. Haven uses pins and fingerprints to authenticate the user interface and eye- and face-based security to authenticate the camera. At the same time, Haven runs device attestation on the software, apps and OS, and hardware. The end result is a security platform that continuously and thoroughly authenticates both the user and the device, protecting the reams of new information and transactions taking place on our phones.
Machine Learning
Snapdragon 835 to make object recognition for better photos, real-time hand-tracking for immersive VR, voice recognition for a low-power virtual assistant, and biometric authentication that knows and protects users.