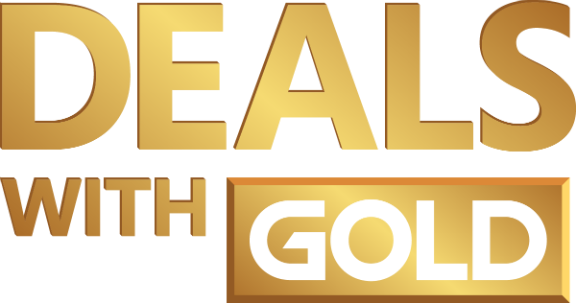 The newest Deals with Gold offers are now up for grabs, and this means you will get some big discounts and savings on some great Xbox One and Xbox 360 titles. This week's deals include savings on Tony Hawk's Pro Skater 5, Mad Max, and many other noteworthy titles.
One of the biggest savings of this week's deal is the Xbox One title Life is Strange. Originally released back in January of last year, the game is now 50% off its original price. A five part episodic game, this title revolutionizes story based choice and consequence games by allowing you to rewind time and affect the past present and future.
At the $29.99 price point, Mad Max also sees a steep 40% discount with the Deal With Gold savings. Released in September of 2015, you play as Mad Max, a lone warrior in the savage post-apocalyptic works where cars are the key to survival.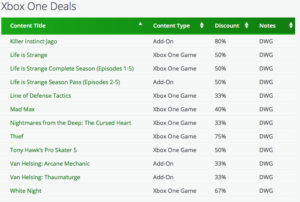 Skating game Tony Hawk's Pro Skater 5 is also part of this deal, and sees a 50% price cut. Also released in September of 2015, this title offers the most advanced online multiplayer experience and a fresh take on combo-driven skateboarding.
Line of Defense Tactics, Nightmares from the Deep, Thief, Van Helsing, and White Night are the other Xbox One titles that are part of the Deals with Gold savings. The full savings on Xbox One titles can be seen below.
The biggest title on the Xbox 360 side, Rockstar Games' L.A. Noire gets a 75% discount because of the deal. Released back in 2011, the game utilized groundbreaking new technology which captured an actor's facial performance in astonishing details.
Another Xbox 360 and Rockstar Games title, Max Payne 3, also sees a 75% discount. The game was released back in 2012 and is a seamless highly detailed cinematic experience.
Prototype Biohazard Bundle, and Transformers: The Cybertron Experience are the other Xbox 360 titles that are part of the Deals With Gold savings. The full list of Xbox 360 titles which are part of the deal can be seen below.