Intel will announce 8th Generation Core Processors on August 21st. The company will preview PCs built on 8th-gen chips as well as a demo from a VR creator. The event will be live streamed on Intel's Facebook page. Previously, the company announced its 7th-generation Core processors (Kaby Lake) on August 30, 2016.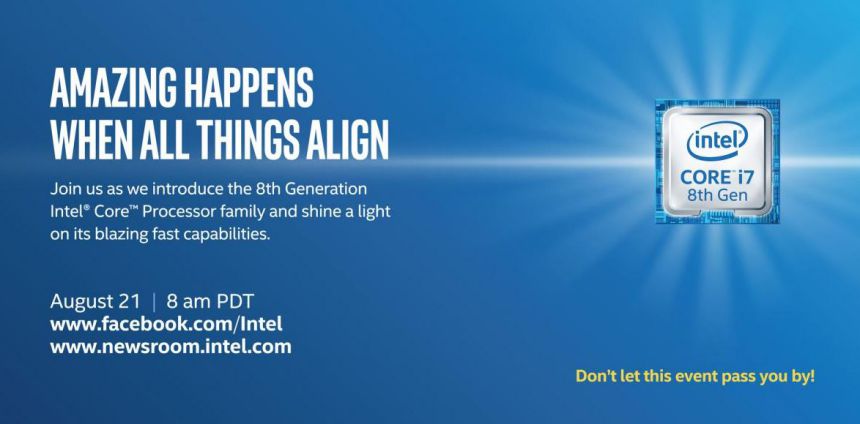 According to earlier reports, the 8th-gen (Coffee Lake) will still be built on a 14-nanometer manufacturing process and shares a lot in common with its predecessors. However, various leaks suggest that the company will focus on more cores at similar power levels.
Both the Core i5 and Core i7 would move to six cores on the desktop, while you'd see four cores in the Core i3, Pentium, and some low-power laptop chips.
Intel's multi-core 8th Gen Core Processors will give a big boost to performance in multitasking and highly multi threaded apps. Recently, AMD also released multiple core Ryzen processors.