Today, Qualcomm has unveiled its Depth Sensing Camera Technology for Android devices. This is an expansion to its Spectra™ Module Program which will open mobile devices up to high-resolution depth sensing and better biometric authentication.
The program makes use of the same technology as Qualcomm's Spectra ISPs which you will find embedded in the Snapdragon chips that power many of our phones, and this advances in the technology should eventually make its way to those SoCs.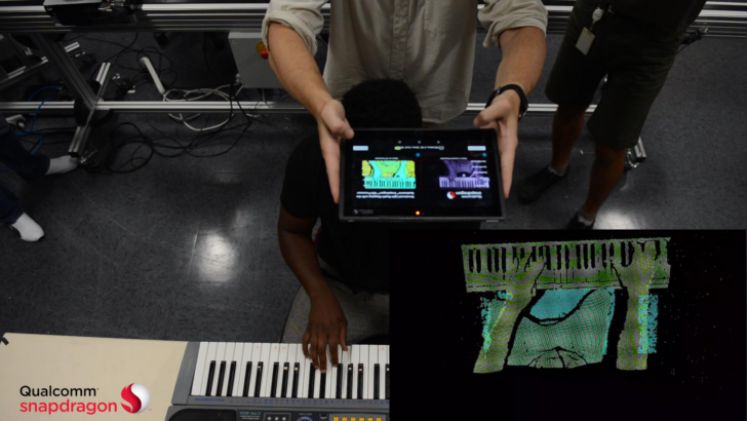 Tim Leland, vice president of product management, Qualcomm Technologies Inc said –
"Whether used for computational photography, video recording, or for computer vision applications that require accurate motion tracking, it's clear that power efficient camera image signal processing has become more important for the next generation of mobile user experiences. Our breakthrough advancements in visual quality and computer vision, combined with our family of integrated Qualcomm Spectra ISPs for Snapdragon, are designed to support an ecosystem of cutting edge mobile applications for our customers."
Together, the new ISPs and camera modules are engineered to support superior image quality and new computer vision use cases that utilize deep learning techniques and bokeh quality image experiences with a faster time to market for smartphone and HMD devices.
The next-generation ISPs feature a new camera architecture designed for advancements in computer vision, image quality and power efficiency for the next Snapdragon Mobile and VR Platforms. The camera module program additions consist of a trio of camera modules, including an iris authentication module, a passive depth sensing module and an active depth sensing module.
The low-power, high-performance motion tracking capabilities of the Qualcomm Spectra ISP, in addition to optimized simultaneous localization and mapping (SLAM) algorithms, are designed to support new extended reality (XR) use cases for virtual and augmented reality applications that require SLAM.
The Qualcomm Spectra family of ISPs and new Qualcomm Spectra camera modules will be available with the next flagship Snapdragon Mobile Platform.